A Warm Welcome
We at Sweet Smiles Dentistry are a dental practice devoted to restoring and enhancing the natural beauty of your smile using conservative, state-of-the-art procedures that will result in beautiful, long-lasting smiles! A standard of excellence in personalized dental care enables us to provide the quality dental services our patients deserve. We provide comprehensive treatment planning and use restorative and cosmetic dentistry to achieve optimal dental health. Should a dental emergency occur, we make every effort to see and care for you as soon as possible.
Building a foundation of trust by treating our patients as special individuals is vital to our success. We understand how uneasy some patients may feel about their dental visits, and how we can make a difference in providing a relaxing and positive experience. Our entire team is dedicated to providing you with excellent, personalized care and service to make your visits as comfortable and pleasant as possible. We thank you for allowing us to take care of your dental needs and look forward to serving you.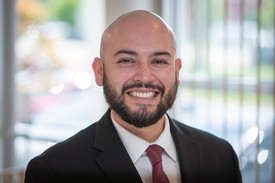 William Salgado
(Practice Manager)
Meet William, he is the hub of the practice leading the team to promote a well-organized and efficient practice. He is a Northern VA native and studied at George Mason University in Fairfax, VA. He enjoys all aspects of dentistry and is dedicated to ensuring your visit is a memorable pressure free experience. In his free time he enjoys spending time with his two daughters, checking out local restaurants, reading up on the latest tech, and trading in the exchange.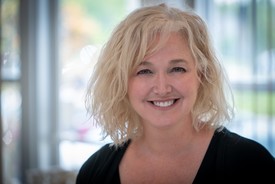 Tammi Beckman, RDH
(Hygienist)
Meet Tammi Beckman RDH, she has been a dental hygienist for 26 years. She graduated from VCU Medical College of Virginia. Has practiced both full time/ part time hygiene ever since. Tammi brings experience and a talent for making patients feel comfortable and at ease. She has three children with her husband John and calls Prince William County home. In her free time she enjoys gardening and spending time with family.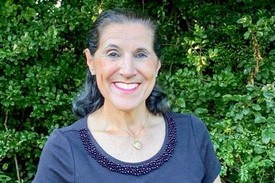 AnnEllen , RDH
(Hygienist)
Meet AnnEllen, she had the pleasure of joining our dental practice in May 2021. She has been practicing dental hygiene in Northern VA for 43 years. With a passion to help each individual patient improve and maintain their oral health. AnnEllen is happily married to her amazing husband for 35 years, she has three grown children, and is now a grandparent to a grand-daughter! In her free time she loves to quilt, knit, bake breads (sour dough fav), and desserts. She also enjoys growing roses and volunteers with several organizations.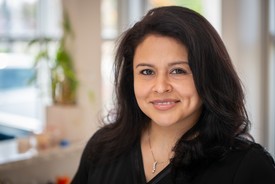 Veronica , DA
(Dental Assistant)
Meet Veronica, she has been with Dr. Kangarloo for 13 years. She is warm and has a calming bedside manner. She strives to make the patient feel comfortable during their visit. She enjoys decorating and spending time with family. She loves animals and has a few pets herself.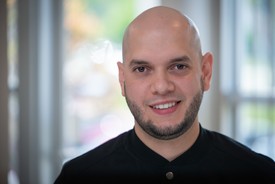 Henry , DA
(Dental Assistant)
Meet Henry, He is very friendly and ready to make your visit a memorable one. He enjoys helping out in whichever way possible and will go out of his way to ensure he meets your expectations. His experience allows him to make your visit feel like a walk in the park. He is a dentist in his native country of Honduras. In his free time he enjoys spending time with his family.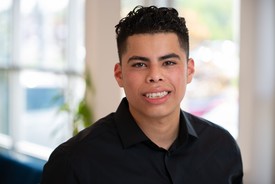 Juan
(Patient Coordinator)
Meet Juan, usually the first point of contact when a patient calls or walks into the office. He is very personable and strives to make your dental experience with our practice memorable the moment you step into the practice. Outside of work he enjoys taking his 3 fur babies to dog parks, taking hikes/ staying active, and painting. Juan recently became a father to a healthy baby girl.
Contact Us
We encourage you to contact us with any questions or comments you may have. Please call our office or use the quick contact form below.